How to decorate your home office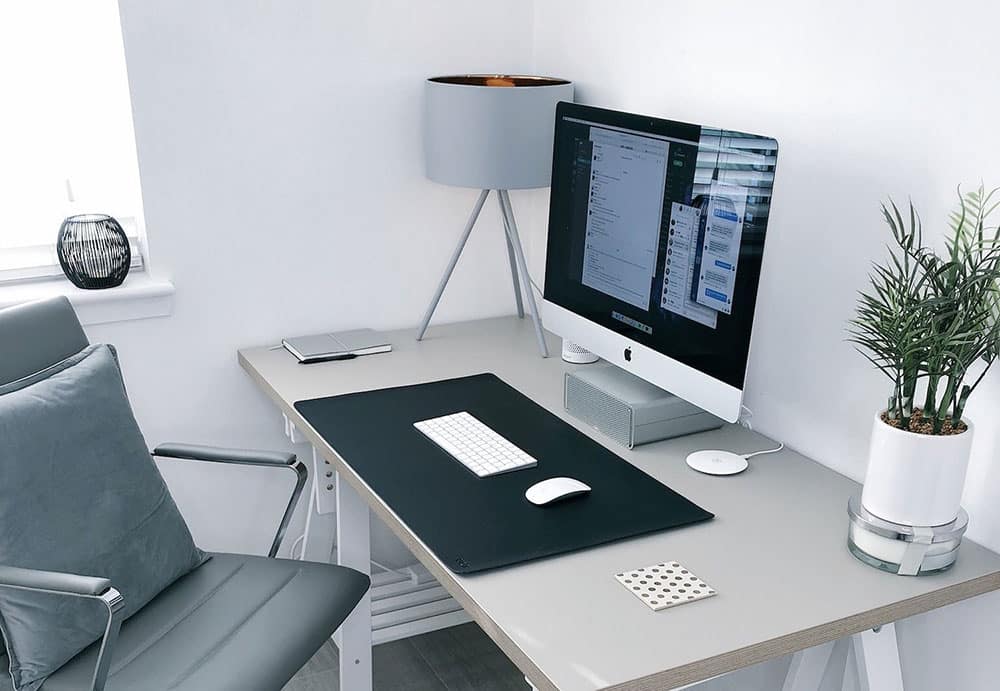 Working from home? Looking for ways to spruce up your workspace? Wondering how to decorate your home office?
We have you covered.
Your work environment has a significant impact on your productivity. Spending a little time freshening up your space, removing clutter, and adding personal touches can repay dividends.
Here are our top five tips.
1. Get rid of clutter
Visual noise can distract you from the task at hand. Our advice: remove all clutter from your office that isn't work-related. Then, pick two or three pieces that bring you joy, such as a few family photos. You don't want your home office to be devoid of personality, but you should keep décor to a minimum.
2. Invest in storage
Storage improves your home office in two ways. First, it helps minimise clutter. Placing loose papers, stationery, and other work must-haves in storage boxes prevents your shelves and surfaces from becoming overwhelmed.
Second, storage solutions help keep you organised. Need a stapler? The receipt for the printer you purchased last year? You know exactly where to look.
3. Stick to a neutral palette
You might love bright colours, but when it comes to working, stick to a neutral palette on the walls. Neutrals have a calming effect and help a space feel bigger, lighter, and brighter. It's no wonder white walls are the top choice for 90 per cent of our clients.
4. Bring the outdoors in
Not only do indoor plants improve air quality, but some studies suggest that a splash of natural greener can increase concentration and productivity by up to 15 per cent. So, bring the outdoors in and reap the reward.
5. Embrace natural light
Working from home day in and day out can induce cabin fever – that groggy, restless feeling that leaves us unmotivated and uninspired.
To help prevent this, let as much natural light in as possible. Open blinds and windows and allow the sunlight to reflect off of your neutral walls. Perfect.
Need help sprucing up your home office?
Ready to turn your drab office into a comfortable, clean, and inspiring work-from-home setup? Get in touch with the team at Kraudelt Painting. We can help you achieve the perfect neutral-toned wall that'll boost concentration and calmness. Call now or fill out the form on this page for a fast and accurate quote.