Choosing a Paint That's Timeless: Heritage House Colours
Older homes can be full of character and timeless class, provided the maintenance has been kept up. Restoring an older period home can be incredibly rewarding, and choosing the right heritage house colours is important to ensure its inherent character shines through. 
Restoring your heritage home
There are many different types of heritage and character homes to be found in Brisbane. Some of the more historic heritage styles include:
Victorian 

Queen Anne (Federation)

Edwardian

Californian bungalow
These style homes were built between 1840 to the mid-1900s and feature unique architectural details that ooze charm and character, such as decorative timber valances or lacework under the eaves, and distinctive window and verandah styles. 
Heritage house exterior cladding can be weatherboard, brick or stucco and, if not maintained, can look tired and rundown. Take the time to do the tidy up or repair work prior to painting; replace broken weatherboards and damaged brickwork, and consider restoring any features that give your home its unique heritage character.
Traditional heritage house colours
A heritage colour palette typically features red, green, cream, beige and taupe, in keeping with the historic style of the house. Other traditional heritage house colours can also include neutral colours such as greys and whites, which often best complement the age of the house. 
If you are looking to keep to a more traditional heritage colour palette, consulting a local colour expert will help you decide what will work best while maintaining the charm of the original house.
Modernising your heritage house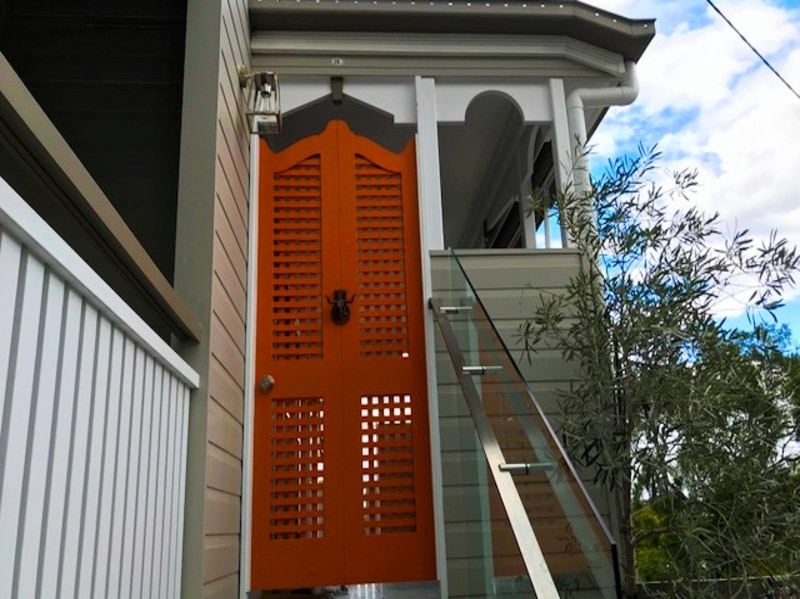 If you're planning a more modern paint restoration for your heritage house, try a combination of blue with cream or soft grey, and for a punch of colour, go bold on the front door to bring a dash of the contemporary. 
Darker, modern colours on the main exterior can detract from the character of a heritage house. If you want to use a darker palette, consider keeping it for accent areas such as the verandah support columns and trim, which can really bring out this style of home, boost curb appeal and value, and highlight your home's more unique architectural features. Alternatively, add a burst of cheery colour, with a touch of yellow, red or green which, when combined with a fresh white, can brighten up the entire aspect of your heritage home.
Get help choosing the right heritage house colours
Your house is your castle, and heritage homes have a lot of unique character features that deserve to be celebrated and lovingly restored. Choosing the right heritage house colours will ensure you keep the classic period feel of your home, while adding a touch of the modern that won't detract from its historic charm.
As Brisbane painters, we have many years' experience painting heritage homes, and we work with expert colour consultants to help our clients choose the right colours for their style of home. For knowledgeable and professional advice, get in touch today and help bring back the character of your heritage home.